Brief summary:
What is Digital Marketing?
Scope of Digital Marketing
Mediums of Digital Marketing
What is digital marketing?
Digital marketing encompasses all marketing efforts that use an electronic device or the internet. Businesses leverage digital channels such as search engines, social media, email, and other websites to connect with current and prospective customers.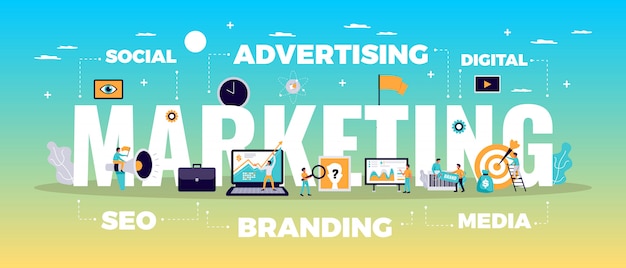 It is one of the fancy new buzzwords that is used in the present time, it encompasses all marketing efforts that promote your product or brand using electronic devices and various social media platforms. Create your own brand identity and promote it as well with the help of various digital platforms.
Scope of Digital Marketing
Statistics show that the Digital Marketing industry is booming worldwide and concluding the statement Digital Marketing is going to take over the Traditional Market in a span of time.
With the help of Digital marketing communication with B2B and B2C clients have been uncomplicated and effortless. You can reach out to your prospective clients easily and solve their doubts, interact with them, and maintain good relations which could benefit your business.
Mediums to which you can achieve Digital Marketing
As we all know that in the present time social media platforms play an important part in various ways and it is the best way to get identified by millions of people and connect with them.
You can promote your business or product with the help of various social media platforms like Instagram, Facebook, Twitter, Linkedln, Pinterest, etc. These social media platforms will not only increase your reach but also attract the targeted audience towards your website.
So now you'll be thinking that how will social media platforms help your business grow?
Let me help you out...
By creating an account on say, for example, Instagram, with the help of relative posts and hashtags, you will be able to generate traffic towards your page which will, in turn, affect your reach. By posting relative, informative, and interesting pictures you can convert the targeted audience into your followers, and also they might end up being your customers.
This is one of the ways of marketing your brand and creating your brand identity through a digital platform, likewise, there are a number of ways to do so.
ThankYou for reading my blog, if you felt it was informative and helpful, don't forget to like and share and leave your feedback down in the comments sections. And also do not forget to check out my YouTube video for the same,